---
Manufacturing Capabilities
Lee Goebel Enterprises offers complete core carving capabilities on both three (3) and five (5) axis CNC profilers. This equipment is designed and built to meet your most demanding and complicated requirements. Our profilers have large holding tables which permit accurate machining of enlarged segments of metallic and non-metallic honeycomb. Our expert programmers and operators are trained to produce your most critical needs at very competitive prices and high quality standards.
A gas-fired (6' wide x 10' deep x 7' high) oven operating at temperatures between 150 F and 500 F. We are able to maintain vacuum at 29" of Hg for bonding pressure.
Temperature is controlled at +/- 10 F and is monitored and recorded by a Honeywell twelve-channel recorder.
A Montgomery Brothers roll former capable of roll-forming all densities of metallic core to contour.
Hobe/Core slotting per customers requirements.

1(two) 3' x 5' dry mills, one is equiped with 3 axis for smaller jobs which requires no programming for quick turnaround.

3(four) Vertical mills for machining both flat & contoured shapes out of Hobe & Aluminum Blocks.

Honeycomb expansion machine 60" x 144" capability.

Miscellaneous custom & specialized high speed honeycomb cutting tools.
Click pictures to see full size samples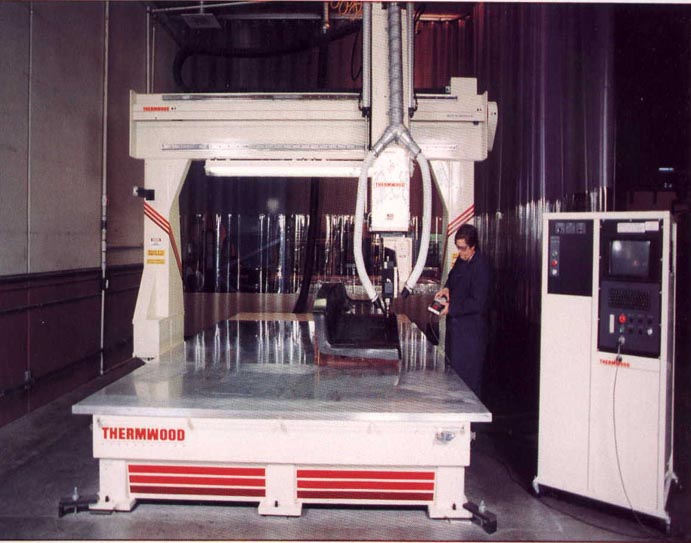 5 Axis Machine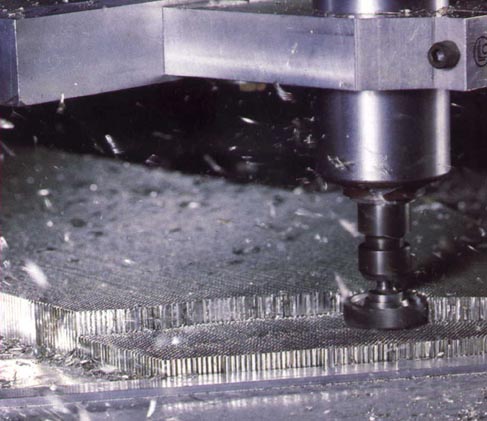 3 Axis Head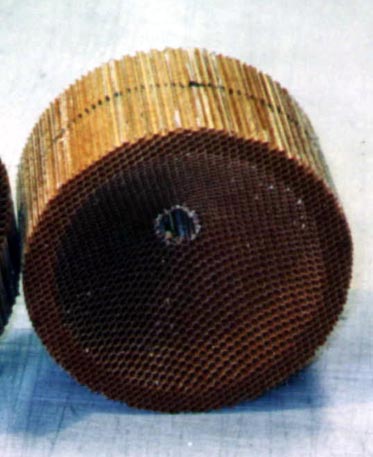 5 Axis Part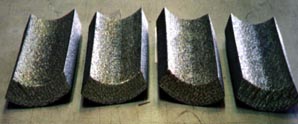 5 Axis Part
---
---

Click here to return to the main page.