---
Honeycomb Special Processing
Our goal is to supply the customer with a quality product to the contracted specifications. We offer honeycomb core and sheet metal fabrication complete through curing and final subassembly operations. Tooling and Engineering support is available if required. This provides the customer with a comprehensive package.
Refrigeration storage facilities for adhesive, film, paste and primer.
Bonding & Support
Our company performs varied oven bonding and environmentally controlled clean room functions. Honeycomb splice bonding, potting compound detailing, heat aging and numerous other support functions are continually performed in conjunction with our core carving activities.
We are currently aligned with local sources for complete autoclave bonding of complicated structures. The Bonding Division is staffed with experienced hands-on engineers and schooled operators to meet your most demanding requirements.
Lee Goebel Enterprises offers a complete full cycle service from basic core detailing to completed bonded structures, assemblies and components.
Click here to see Bonded Honeycomb Cormats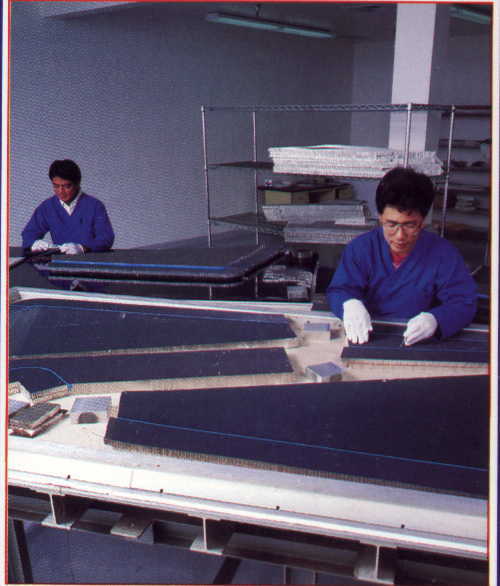 Click here for full size.
Click Here for full size.
---

Click here to return to the main page.
---